Great Book Recommendations From People You Trust
The best recommendations come from the people you trust. Reco is a simple way to share, discover, capture and discuss the books you love with friends and trusted experts. Features:

Share
Quickly share your favourite books - print, digital, audio - with any friend, anywhere.

Discover
Find great books personalized to your interests curated by friends and experts.

Follow
Keep track of the books you want to read and know which are most relevant right now.

Discuss
Have thoughtful conversations about the books you love with the people you trust.
Download the Reco app and get started today!
Have an Android device? Head to www.reco.com and sign up for our waiting list.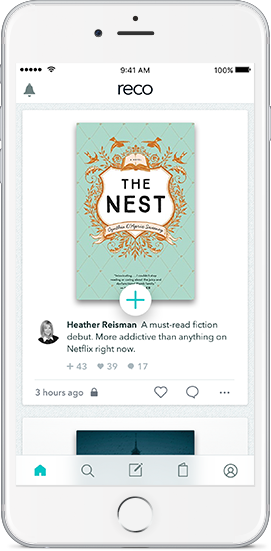 An Easier Way to Shop Your Favourite Store
Features:

Shop Faster & Easier
Shop on the go with secure checkout.
Scan product barcodes for reviews, buying, and shipping.
Find great gift ideas, and easily create a wish list.

Rewards in your Pocket
Your digital rewards card is always with you.
Get instant access to your rewards, and personalized recommendations.

Set your Favourite Store
Find the closes store to you, and check in to see what's in stock.

Connect with Facebook
Share your location, the products you like and find friends.
Get started by downloading the Indigo Mobile App now!